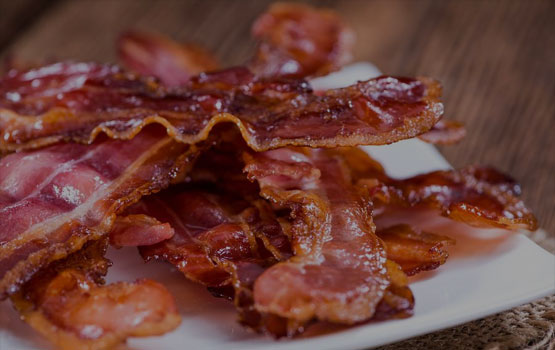 BACON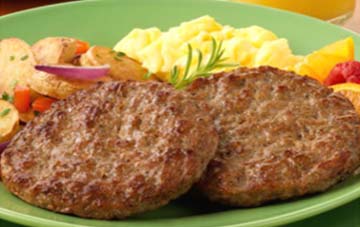 PORK SAUSAGES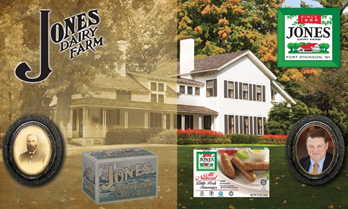 Jones Dairy Farm has been a famous and well-established household brand in the USA since 1889. It has been passed down through six generations of the Jones family and is still located to this day in the original Fort Atkinson location in Wisconsin.
Originally operating as a dairy farm, the Jones family is credited to have developed Wisconsin's first cheese. The business evolved after Milo C. Jones, the son of the first settlers, was stricken to a wheel chair and unable to work the farm. There he began the development of his mother's secret family sausage recipe and over the years turned it into a nation-wide breakfast icon.
Made with local fresh raw material, simple ingredients, NO additives, NO preservatives, NO binders, NO fillers, and NO MSG. This all-natural product is a unique and popular product, sold all over the USA and many parts of the world.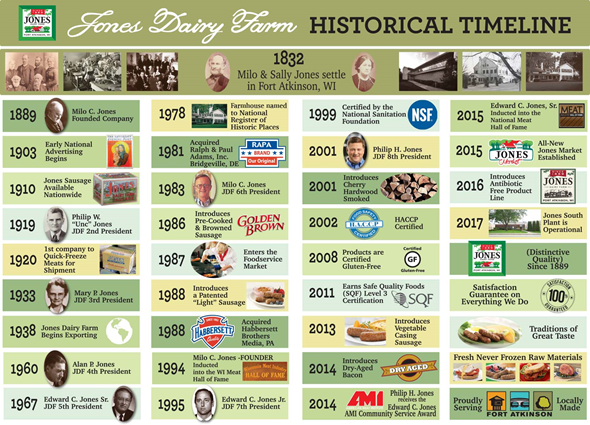 What makes Jones different is that we never add binders, fillers and preservatives to our breakfast sausage patties to cut costs. We think you deserve better, which is why our Certified Gluten-Free mild pork sausage patties are made with just five wholesome ingredients: pork, water, salt, spices and sugar. The result is a great-tasting patty that you can feel great about eating.